For reasons of vanity, and I fear the near future will have bosses and co-workers randomly googling people they know, this livejournal is MOSTLY FRIENDSLOCKED.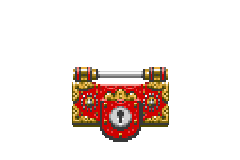 You can add me if you are a friend of course, but mutual friendship also means that everything under lock in this journal is
CONFIDENTIAL
and you respect that confidentiality even after you de-friend me, for whatever reason. If you mis-use or abuse any of the information contained therein, not only will you be "de-friended" but you will also get an earful and a swift kick in someplace sensitive from me.
--
I usually blog about the following:
1) Personal Stuff: Me, My Job(s), Friends, Family, dates, Cat, my high times and low times, etc.
2) Fandoms: TV, anime, video games, movies, books, theatre.
3) Writings: I sometimes write fanfic, sometimes the orig stuff. Very rare nowadays but it's bound to come up.
I'm also moody: sometimes when I go off on RAGErants or emo posts, it's just to get something off my chest. And yes I am guilty of cryptic stuff that makes my readers paranoid.
As this journal is made as highly personal emotional dumping ground, you're better off interacting with me on
twitter
or
tumblr
.